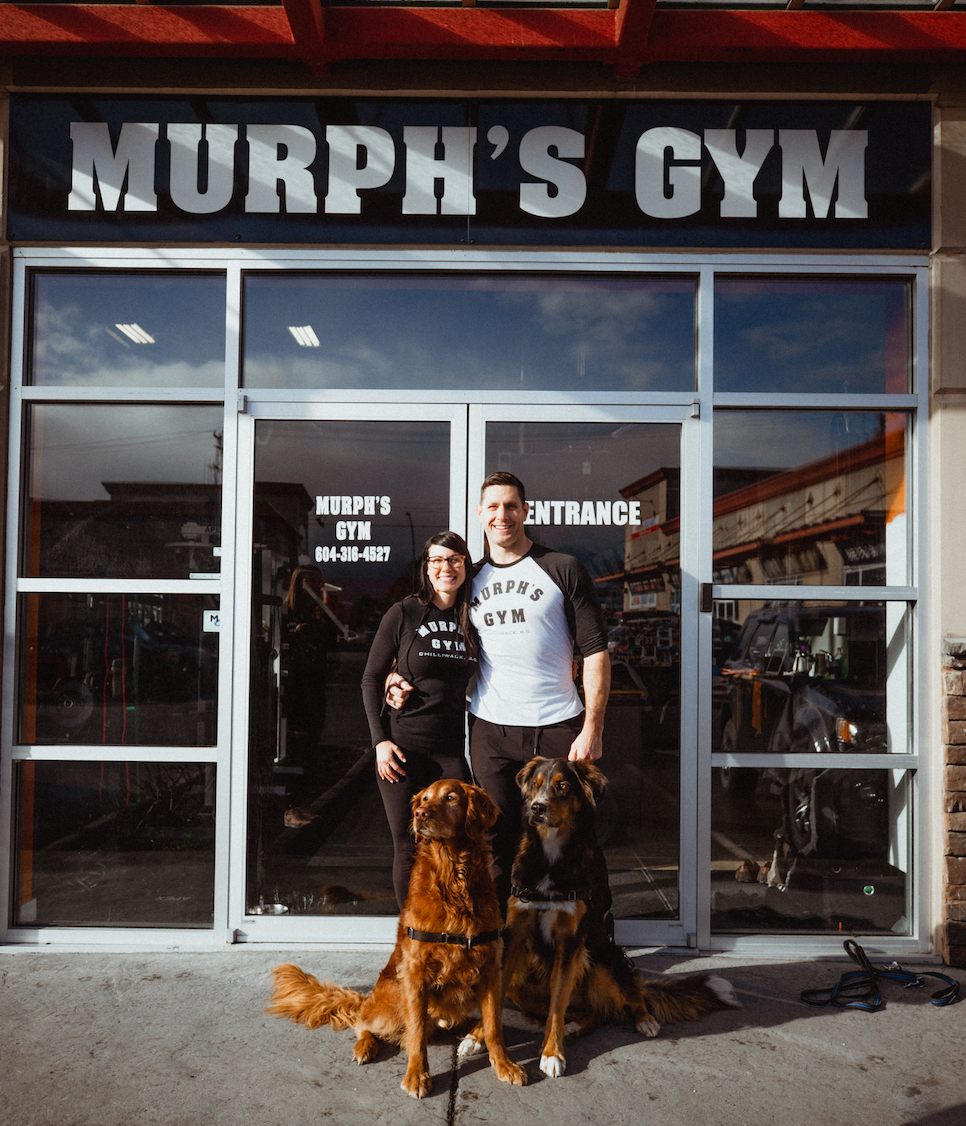 Meet the Murphy's
Meet Kyle Murphy and his wife Angela Murphy who established Murph's Gym in 2013 in the valley city of Chilliwack, BC.
Kyle and Angela have a history in competitive bodybuilding, both earning their WNBF Pro Cards. Murph's Gym has since become an acclaimed gym in the region for bodybuilders and fitness enthusiast alike.
When not at the gym, the Murphy's can be found exploring the mountains with their two dogs Draper and Zane, cruising the city in their vintage Volkswagen bus, or helping around the community.
Murph's Gym is more than just a gym, it's a place for like-minded people to gather, support, and be their best selves.